✅ My Experience at SwiftFest Boston 2019
I recently had the opportunity to attend SwiftFest Boston 2019, and it was an incredible experience. The conference brought together developers from around the world to share their experiences and insights into Swift and iOS development. The conference took place over two days, and it was packed with interesting talks and workshops.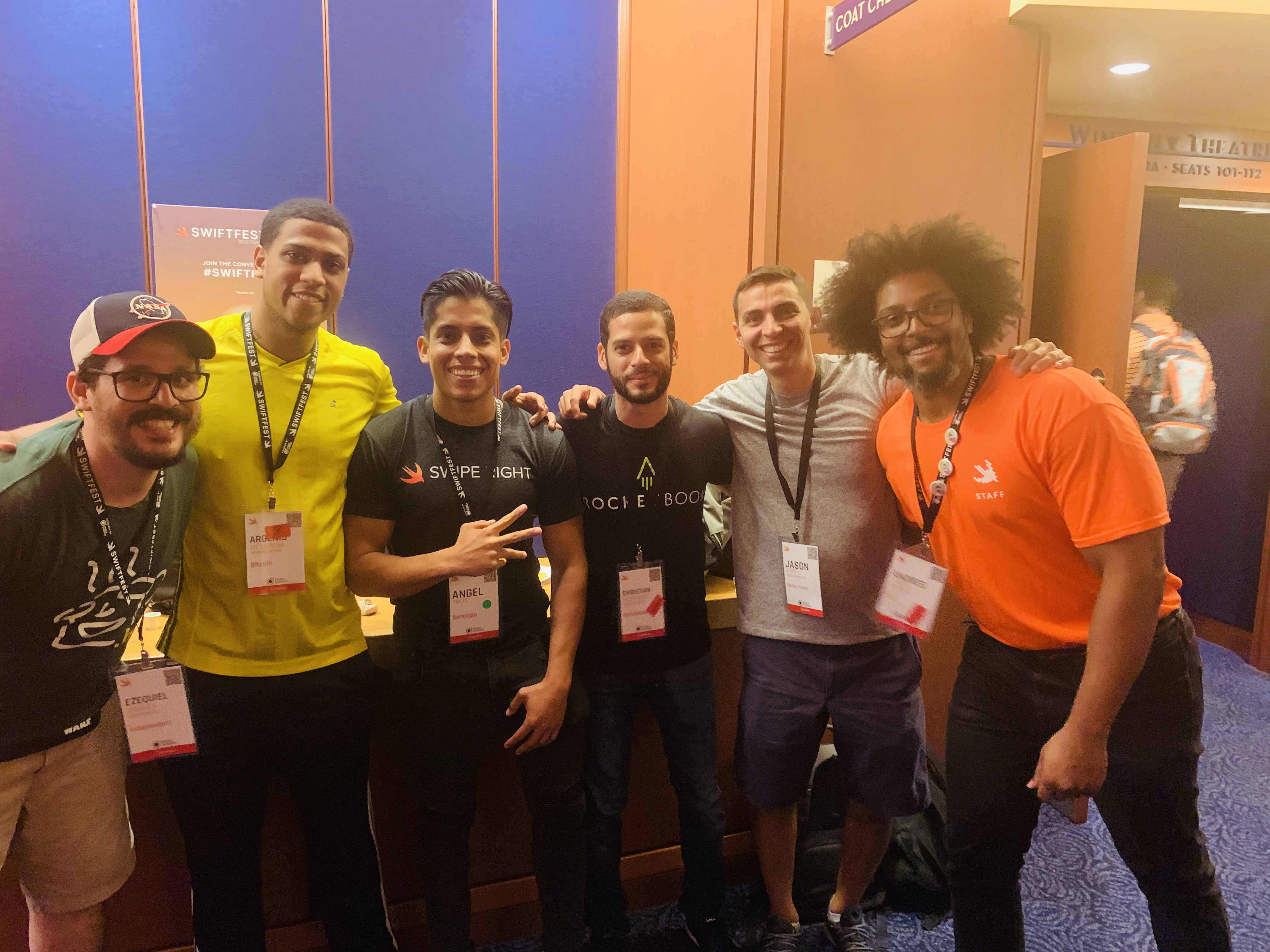 (Together in a fellow group of Spanish Speakers iOS Developers - and yes, Brazil does not speak spanish.)
SwiftFest Boston 2019 was a fantastic event, and I'm grateful for the opportunity to attend. I'm looking forward to applying the knowledge and insights I gained from the conference to my own work and continuing to connect with other developers in the community.
If you're a Pluralsight subscriber, you can watch the talks here.