🧮 Honor Mention at OBMEP 2005
Just a quick update to share that I received an honor mention at the first OBMEP (Brazilian Mathematics Olympiad of Public Schools) back in 2005. It was a great achievement for me, and I'm proud to have been part of such a prestigious competition.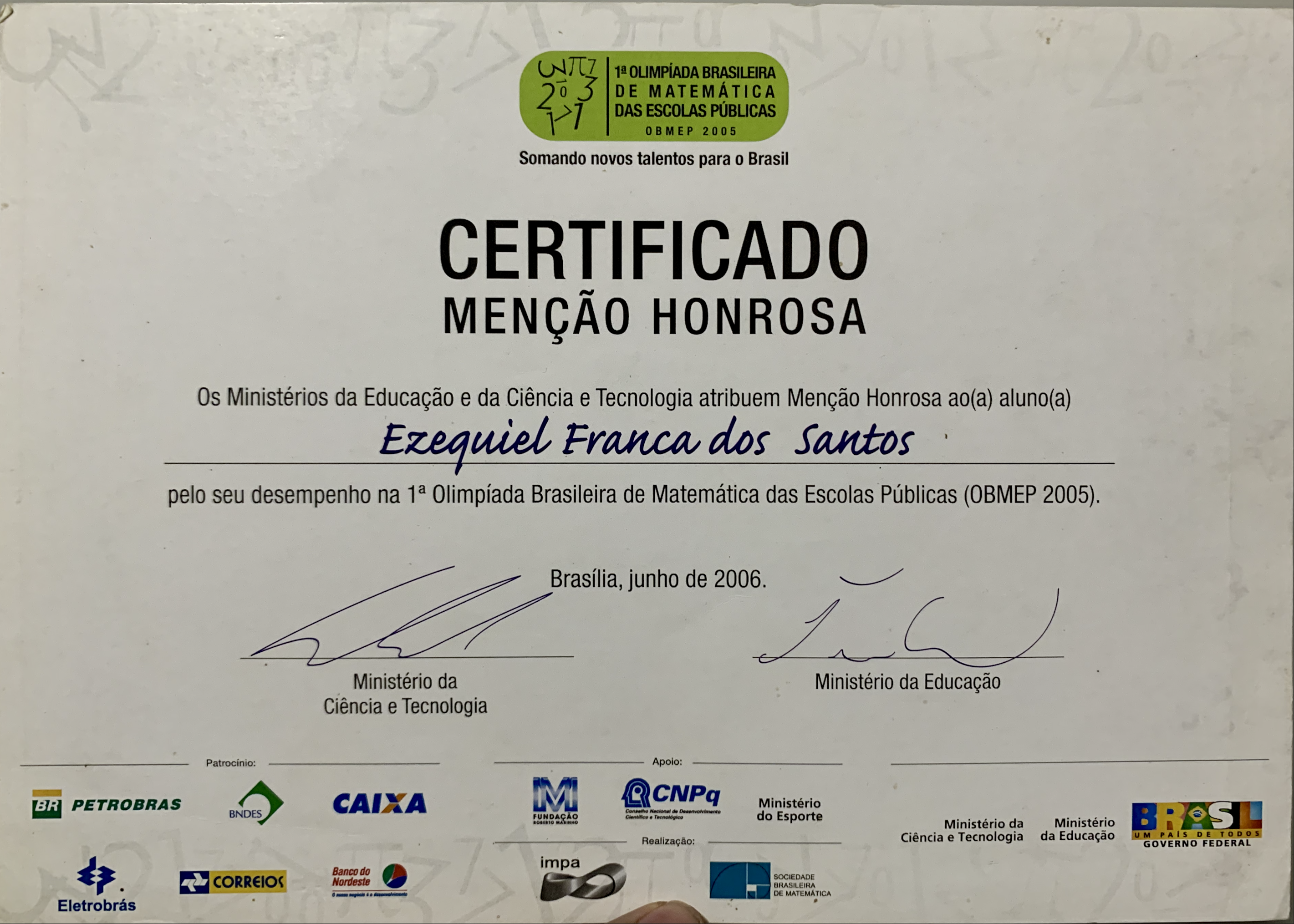 Note: This post was translated from my personal notes and was not originally posted.