🎙️ Talk: Mobile Summit 360 about Internet of Things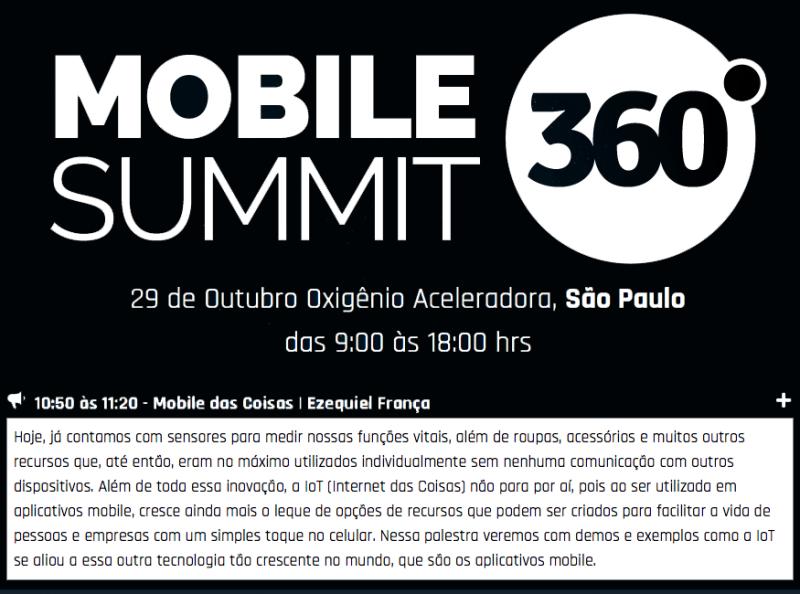 This saturday, I will be talking about IoT and Mobile, HomeKit, Mqtt, IoT Security and showing some demos at #mobilesummit360.
During my talk, I highlighted the importance of the Internet of Things (IoT) and how it can influence the evolution of mobile technology in the next generation. The IoT is an emerging technology that is ideal for creating revolutionary applications by providing evolving data and computational resources. I talked about how wearables, home automation, and the maker movement can take advantage of the IoT.