🚀 Hackathon Masters of Code (Mastercard) 🤖
I am thrilled to share that our team participated in the Masters of Code hackathon in São Paulo and caught the attention of Mastercard Developers, who featured our work on their Twitter page.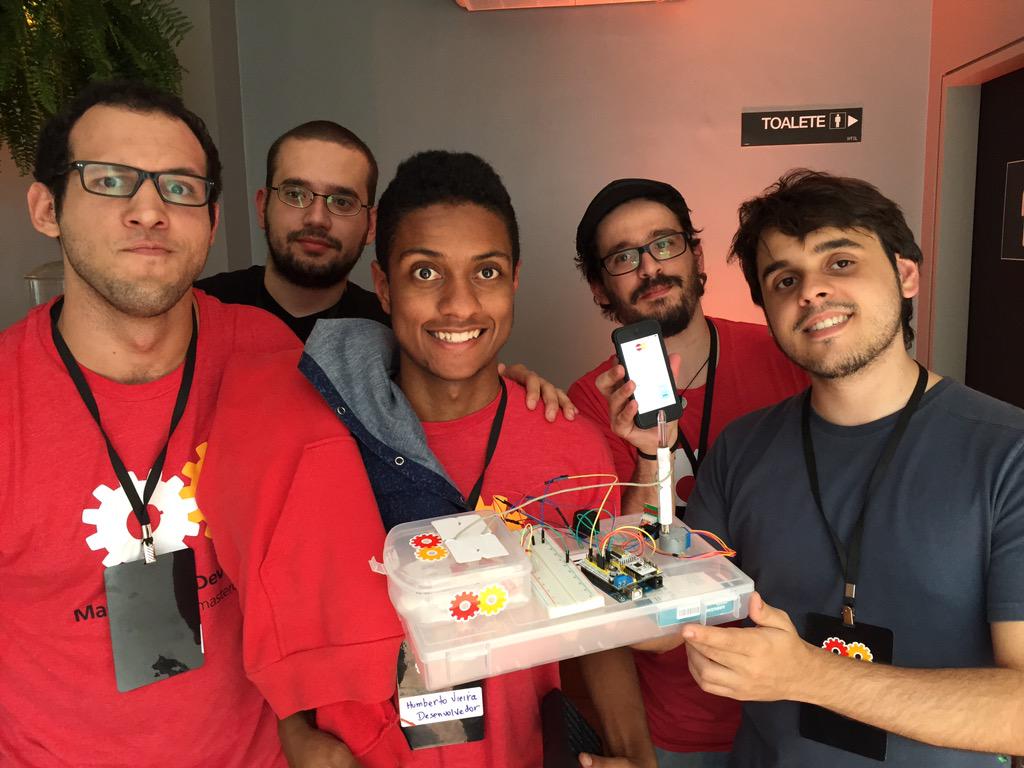 Participating in the Masters of Code hackathon was an amazing experience. We had the opportunity to collaborate with other talented developers and designers, and to learn from industry experts. Our project, a vending machine using the Moto platform, was an innovative solution that caught the attention of the judges and the audience.
Getting featured by Mastercard Developers was a great recognition of our hard work and dedication, and we are grateful for the opportunity to showcase our project. We are also grateful to the Masters of Code organizers and judges for this incredible opportunity.
This experience has motivated us to continue developing innovative solutions and pushing the boundaries of what is possible in technology. We are excited for the future and the possibilities that lie ahead.
Thank you to Mastercard Developers for featuring our work and to everyone involved in the Masters of Code hackathon. Let's go! 🚀
Embedded tweet:
#moto has a vending machine project at #MastersofCode São Paulo. It works well!

— Mastercard Developers (@MastercardDev) April 13, 2015