🇮🇹 Attended Swift Heroes 2023 in Turin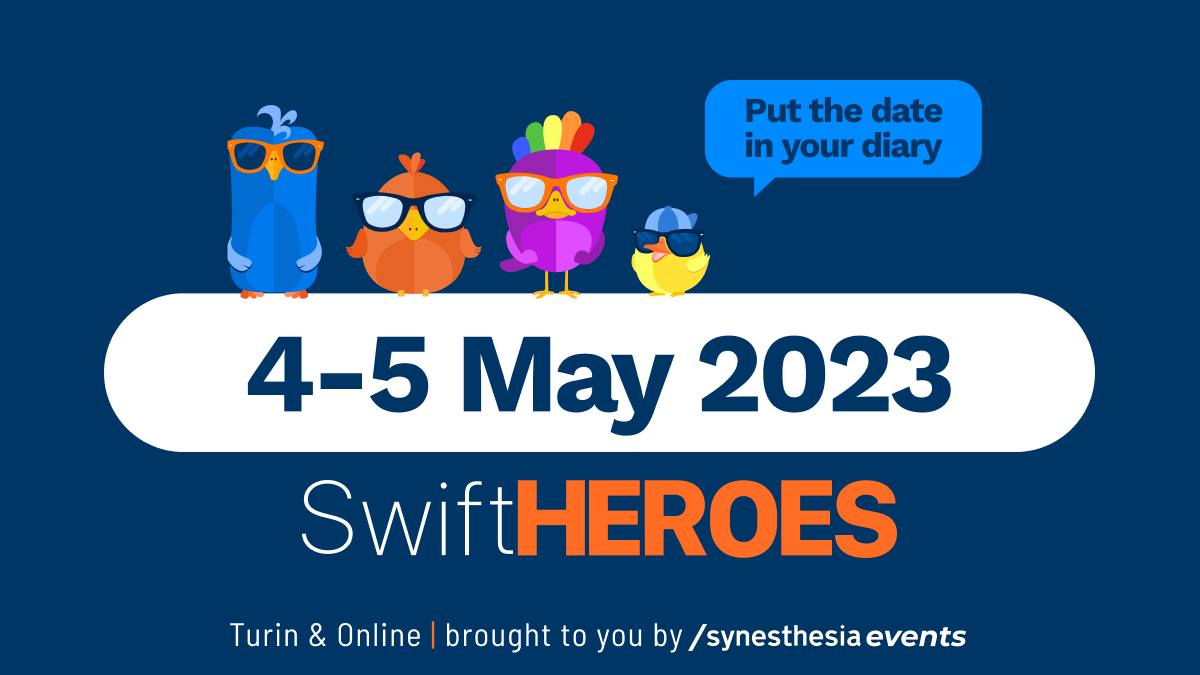 I had the pleasure of attending the 2023 edition of Swift Heroes in Turin, and it was an amazing experience. The event was held at the Museo dell'Automobile, a cool and modern venue that provided plenty of space and natural light for attendees.
Turin itself was also a pleasant surprise, with welcoming people, great public transport, and a variety of vegan gelato spots. It was a city that truly exceeded my expectations.
Grazie Torino, Grazie @swiftheroes_it 🇮🇹 💚❤️ 🍦🍦 🌱 #swiftheroes23 #torino #SwiftHeroes2023 #goVegan pic.twitter.com/ADcMUUjPPL

— Ezequiel Santos (@ezefranca) May 5, 2023
One of the talks that stood out to me was by Soroush Khanlou, called "Elevated Swift". In this talk, Soroush drew parallels between modern elevators and Swift algorithms, talks about the elevator algorithm from Knuth, which was both fun, interesting and informative.
I'm grateful for the opportunity to attend Swift Heroes 2023 and connect with Swift community ecosystem. If you're a developer looking to improve your Swift skills and connect with like-minded individuals, I highly recommend attending Swift Heroes next year!