🚱🚘 Project: Breathalyzer with Arduino and iOS
This project was developed in Bepid - (Brazilian Education Program for iOS Development) at SENAC-SP.
Overview
The project involves the development of a breathalyzer with Arduino interfaced with iOS communication using FSK - Frequency-Shift Keying. The application communicates with Arduino for data acquisition and has integration with social networking features to allow the user to share their results on Facebook. Additionally, a system of maps with pre-defined points of interest, such as taxis and bus stops, was provided.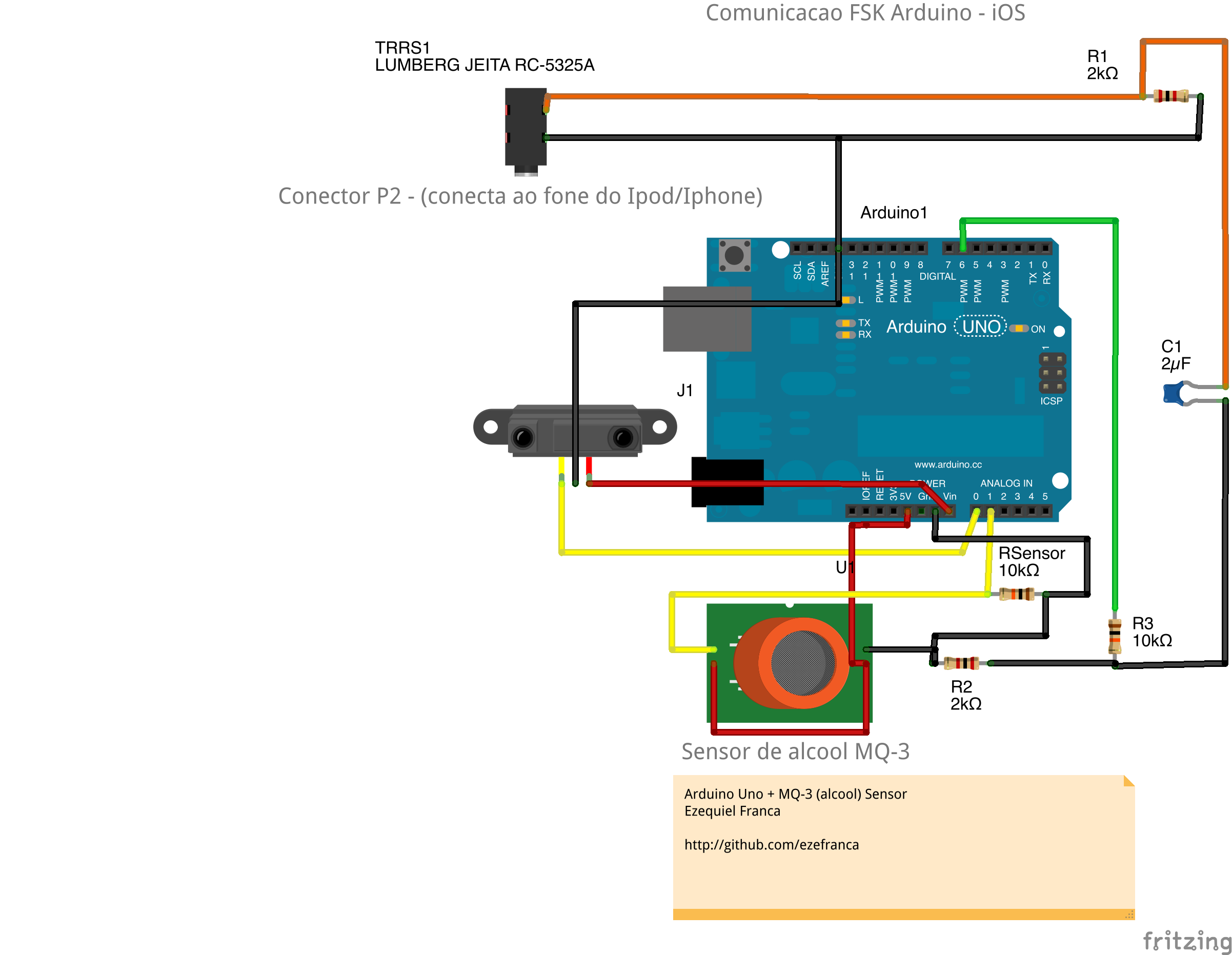 To enable the FSK communication, two libraries were developed:
In addition to its breathalyzer functionality, the app also allows the user to:
Call a taxi
Call a friend
Locate buses using São Paulo Transportation API (SPTrans)
The interface was developed in Portuguese, and the app's title was made in the style of the character Mussum. For those who are not familiar, Mussum was a Brazilian comedian who was known for his humor and unique style. You can find more information about Mussum by visiting his Wikipedia page.
Stay tuned for more information about this project!