🥈 Hackathon AngelHack SP 2016 🚲
AngelHack SP is a hackathon event that brings together developers, designers, and entrepreneurs to work on innovative projects and compete for prizes. The event was held on April 16 and 17, 2016, at the headquarters of IBM, one of the world's leading technology companies.
The hackathon provided a platform for participants to showcase their skills, network with like-minded individuals, and gain valuable experience in a collaborative and competitive environment. Attendees had access to cutting-edge technologies and resources, including IBM's Watson artificial intelligence platform, which they could use to build their projects.
The event featured a variety of challenges and workshops focused on topics such as healthcare, education, and social impact. Participants worked tirelessly throughout the weekend to create solutions to real-world problems and present their ideas to a panel of judges.
AngelHack SP is part of a global series of hackathons organized by AngelHack, a company that has been driving innovation and entrepreneurship since 2011. The event attracted participants from all over Brazil and beyond, and was a huge success, with many promising projects and ideas emerging from the hackathon.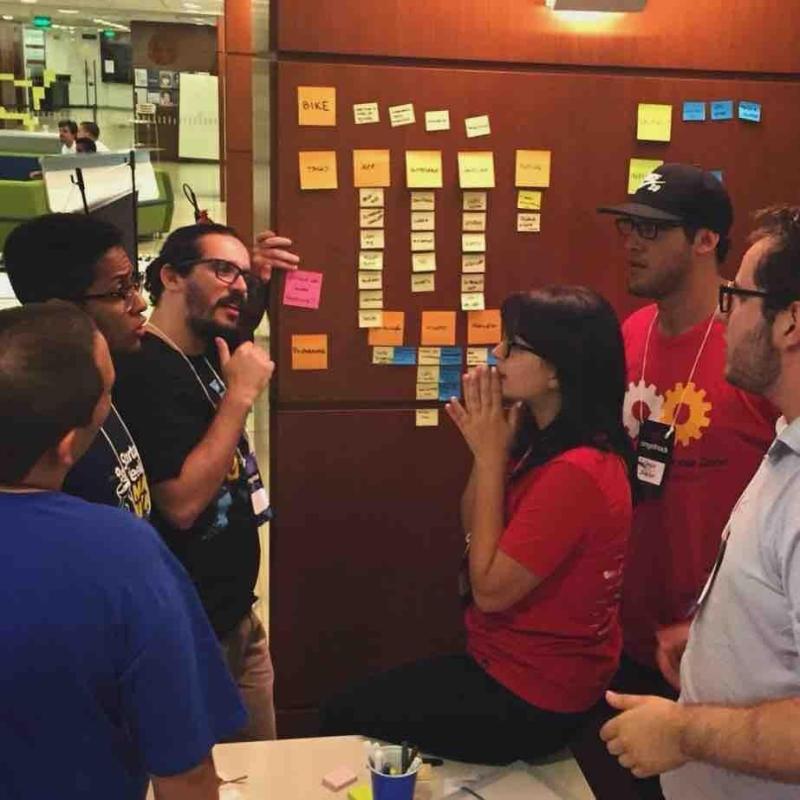 We won first place in the Social category and second place in the general category by developing the Magrela project (a navigation assistant for cyclists that allows a new experience when riding around the city). It was an incredible opportunity, a jury with great names like Marcelo Tas and Marco Gomes.
Very grateful for this experience.
Team in the picture: Humberto Vieira, Paulo Henrique Fernandes Leite, Junior Magalhães, Renan Yuri Lino, Michelly Sorge Barbosa and myself.